---
Laser hair removal is a process
---
It takes a few sessions initially to get great results
---
Learn more here about things you need to know about laser hair removal
---
Don't be shy, get in touch with Respect today!
---
For those wanting to learn more about laser hair removal for that silky hairless feeling on your skin, here are some things to know before your first laser hair removal session.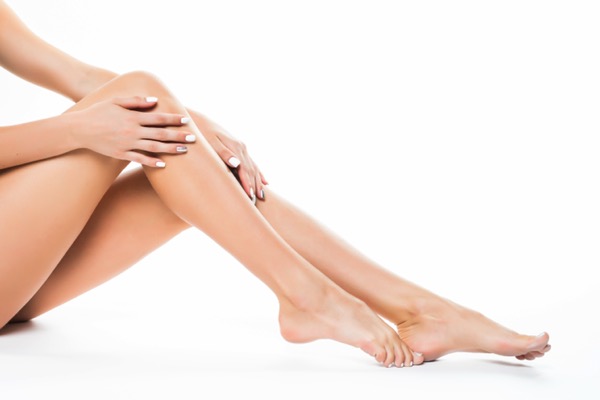 Laser Hair Removal Is a Process
You will notice results shortly after your first treatment but the reality is it will take a few sessions up front to get the final result. This is because lasers target hair that is in its active growth stage and our hair is at various stages of growth at any given time.
Preparation Before Your Treatment
For best results, there are steps that you can take to get optimal results from each treatment. Silky, hairless skin doesn't simply just happen. Our experienced beauty therapists will provide you with guidance for best results. It is important for you to know that there are steps which you can take as far as one month before your laser hair removal session.
Shave The Day Before
Avoid tweezing and plucking the treatment area. Shave the area being treated the day before your session for best results. It is best to use a razor rather than an electric shaver as razors usually give a closer shave.
Avoid Tanning Products
If you use fake tanning products, please stop a month before your procedure. These products may irritate the area being treated. Remember to thoroughly exfoliate the area also to remove any residual traces of product.
After Your Procedure
Your routines may need to temporarily change after your laser hair removal procedure. Avoid going to the gym, spas, saunas and even the sun for 48 hours after treatment.
The Process Is Quick
If you have a busy schedule, you can have the procedure completed in your lunch break. The treatment session can take between 20-30 minutes and you can be back at work with your day uninterrupted!
Future Treatments
After your initial laser hair removal treatments, you may still need future visits to maintain that silky, hairless feeling. Depending on you as an individual, hormones and personal hair growth, some of your hair can grow back but our clients tend to find a half yearly or annual visit more than sufficient.
Learn more about laser hair removal, preparation, and aftercare: https://www.respectbeautyandmedicine.com.au/laser-hair-removal/
Don't Be Shy, Get In Touch Today!
If you're looking to get Laser Hair Removal in Adelaide, Respect is an Adelaide cosmetic clinic conveniently located in the CBD in Regent Arcade. We offer the range of services cosmetic beauty from laser hair removal, acne treatments to lip flips, lip fillers, anti wrinkle injections and more. Our team of beauty therapists and professionals in cosmetic medicine are happy to discuss whats best for you.