Respect Cosmetic Medicine Clinic
Cosmetic Medicine & Beauty, Regent Arcade Adelaide
Cosmetic Medicine Adelaide
Ageing is a natural part of life but the team at Respect can help stop the ageing process leaving you to look and feel your very best. Our medical innovations team in cosmetic medicine can rejuvenate your skin and give your youth back. 
Respect Cosmetic Medicine is a reputable anti-ageing  clinic in Adelaide established in 2000. We can give you back the "new you" without  the need for surgery. At Respect Cosmetic Medicine , we are equipped with a variety of services  from fillers to relaxants to help smooth out those wrinkles all offered in a professional environment. We offer a range of ethical cosmetic medical treatments for you to choose from. Enquire now!
Our staff are specialists in cosmetic medicine who will examine your skin and help you find the perfect treatment. Once you decide to receive the treatment, you will be taken care of by our experienced team of medical professionals.
Our Cosmetic Medical Services
At Respect Cosmetic Medicine , we have a range of  of muscle relaxants and fillers and other cosmetic treatments for you to choose from including:
If fine lines and crow's feet start to show, you can reduce them with anti-wrinkle injections. This procedure is a non-surgical, lunch time  procedure that will take away those wrinkles and fine lines that are problematic. .
Learn more about Anti-Wrinkle Injections Adelaide
Our dermal filler is a  natural sugar-based TGA (Therapeutic Goods Administration) approved gel. They will add natural volume and elasticity to your skin giving you back that youthful look.
Learn more about Dermal Fillers Adelaide
Our skin loses volume as we get older and can make us look tired and older. Moisturising only helps the surface but to restore your youthful look, volume can be replaced with our treatment options in areas of concern.
Learn more about Volume Restoration
If your lips look thin and you want to increase volume, lip flips, our lip enhancement service will give you the lips you've always wanted.
Learn more about Lip Enhancement Adelaide
The look you desire is available through the professional medical team at Respect Cosmetic Medicine Adelaide.
Please ask about your free initial consultation with one of our  our cosmetic medicine specialists who would be pleased to confidentially discuss your concerns.
You can book your appointment online here or by calling us on (08) 8223 2282.
If you have further questions, please don't hesitate to contact us today! We are more than happy to help you and give you the service you deserve.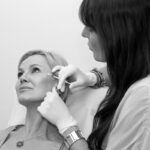 Anti Wrinkle
Dermal Fillers
Lip Enhancements
Volume Restoration
At Respect Cosmetic Medicine, we take pride in undertaking ethical cosmetic medical treatments in order to achieve a natural looking, refreshed you!
We only work with products we believe to be the leaders of their class in the industry. Our aim is to individualise our clients' needs and desires, and to meet their future beauty plans.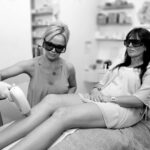 Laser Hair Removal
Photo Rejuventation
Microdermabrasion
Facial Peels

We all want to look our best. Confidence is a reflection of how we look and feel. Respect Clinic's highly sought after skin treatments are safe, quick and effective!
Our team are specialists in permanent medical grade laser hair removal that is quick, comfortable and pain free.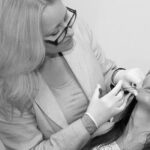 Read Our Blog
Learn more
Important News
Cosmetic Medicine Adelaide

We want Cosmetic Medicine to be about you. We've created our blog to help share important information that you should be aware about!
Products, procedures, frequently asked questions and more, we'll be adding to our blog to help you stay informed. 
Book your consultation or appointment with us.