Respect Cosmetic Medicine
Cosmetic Medicine & Beauty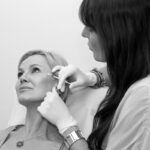 Anti Wrinkle
Dermal Fillers
Lip Enhancements
Volume Restoration
At Respect Cosmetic Medicine, we take pride in undertaking ethical cosmetic medical treatments in order to achieve a natural looking, refreshed you!
We only work with products we believe to be the leaders of their class in the industry. Our aim is to individualise our clients' needs and desires, and to meet their future beauty plans.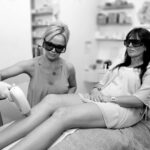 Laser hair Removal
Photo Rejuventation
Microdermabrasion
Facial peels

We all want to look our best. Confidence is a reflection of how we look and feel. Respect Clinic's highly sought after skin treatments are safe, quick and effective!
Our team are specialists in permanent medical grade laser hair removal that is quick, comfortable and pain free.
Nutritional/Integrative Medicine
Functional and Nutritional Medicine is a specialised field of medical science that focuses on disease prevention and promotes wellbeing and balance between the mind and body.
Traditional medicine tends to focus on the early detection, treatment, and modification of risk factors for established medical conditions 
Book your consultation or appointment with us.