About Respect Cosmetic Medicine
The cosmetic clinic that is all about you!
We all want to look our best. Confidence is a reflection of how we look and feel. With qualified and experienced staff, specialising in the latest technology and techniques, Respect Cosmetic Medicine are committed to providing the very best in non-surgical cosmetic medicine and active skincare to help you look and feel like your best self!
Our professional team of highly experienced Doctors, Cosmetic Nurses and Dermal Aestheticians are trained in the latest and best techniques for assessing and treating the visible signs of ageing including fine and deep wrinkle lines at an affordable cost! We can help you formulate a treatment regime which is uniquely yours to help you freshen and maintain your appearance incorporating all parts of your face including your lips, cheeks, jawline, forehead and more.
Find Respect Cosmetic Medicine Clinic just off Rundle Mall in Regent Arcade, 101-107 Rundle Mall close to the Silver Balls (Our clinic is located at Shop 31 in Regent Arcade which can also be accessed via Grenfell Street).
The Respect Cosmetic Medicine Team is made up of qualified professionals all with decades of experience. Our Team are dedicated to providing exceptional results in a welcoming environment. 
Dr Harry Kypreos BMBS FRACGP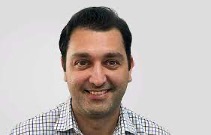 Passionate about natural looking results, Dr Kypreos is happy to be using products with excellent safety profiles that are minimally invasive and yet produce such satisfying results. From years of experience as a specialist GP in Adelaide, Dr Kypreos understands that clients appreciate being treated with respect and honesty and enjoys being able to provide cosmetic medicine in such a friendly, professional and non-threatening environment and has been doing so at our clinic since 2020.
Registered Nurse
Cosmetic Injector
Amani's 15+years of experience in cosmetic medicine coupled with her methodical approach brings valued knowledge and proficiency to all aspects of skin rejuvenation.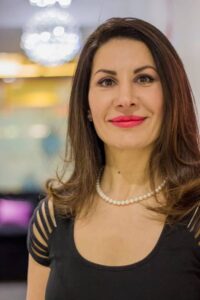 Her friendly and welcoming demeanour will help you feel relaxed, allowing you to receive the benefits of her professional outlook and confidence in all aspects of anti-ageing treatments including anti-wrinkle and dermal filler injections. Amani can help you achieve a naturally enhanced look, accentuating the natural beauty of her clients.
Tracey has served in the beauty industry for over 20 years, and looks forward to bringing her wealth of experience and knowledge to the clientele at Respect. She has extensive experience with IPL and skin rejuvenation treatments. She is committed to providing a high level of professionalism and service to her clients with strong attention to detail, all delivered in a compassionate and nurturing manner.
Rebecca is an easy-going Beauty Therapist. She has a Diploma in Beauty Therapy and  keeps herself updated with new innovations in skin care and skin treatments, and applies this learning to help you achieve the results you desire. She strives to provide a relaxing and comfortable experience through every facial treatment
Get in touch with our team today!